Modern Glass Garden Rooms
Longing for that perfect space to unwind, entertain, or perhaps to encase your pool or spa? Picture our custom-made Modern Glass Garden Room. Its thermal insulation and double glazing will keep you snug on colder nights, while automated glass skylights offer a refreshing openness for warmer days or evenings. Whether you envisage it as a tranquil haven for relaxation, a buzzing spot to host friends and family, or a stunning enclosure for your swimming pool or spa, we craft it to your dreams. With us, you're not just buying a room, but crafting a sanctuary.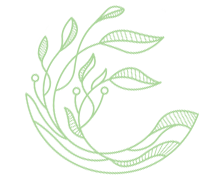 5 Ideas for Your Modern Glass Garden Rooms
1. Garden Spa Enclosure: Imagine the bliss of a private spa under a sky full of stars. Modern Glass Garden Rooms customised as garden spa enclosures provide tranquil retreats. Create a spa for all seasons where you can soak, relax, and rejuvenate right within your property. It's your private wellness oasis, always just a few steps away.
2. Swimming Pool Enclosure: Whether it's for morning laps or late-night dips, enclosing your pool with a Modern Glass Garden Room ensures year-round swimming comfort. It shields your pool from debris and weather elements, while its thermal insulation keeps the water temperature perfect even on chilly nights.
3. Garden Room: Adding a Modern Glass Garden Room offers you a peaceful sanctuary within your garden where you can unwind, read, or simply enjoy the beauty of nature, rain or shine. With panoramic glass views, it's like being outside, but with all the comforts of being indoors.
4. Office Away from the House: Working from home doesn't mean you have to be cooped up inside all day. Modern glass garden rooms provide a serene, inspiring space to work, free from the distractions of the main house. Enjoy the scenery, let the natural light boost your productivity, and make your workspace feel less like work and more like peace.
5. Add a Guest Room to Your House: Impress your guests with a unique stay in a Modern Glass Garden Room. Custom-designed for comfort and privacy, it's an exceptional space that offers your guests a special experience of staying amidst nature, without compromising on modern amenities. It's hospitality taken to a whole new level of elegance and warmth.
From start to finish we're here to help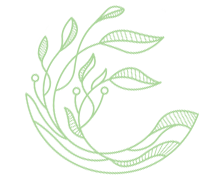 "From little acorns might oak trees grow"
Modern Glass Garden Room Features

There are a number of options for the modern glass garden room roof. The standard roof is all glass and is double glazed. Recently he have added automated skylights as an option to help regulate temperatures in all seasons.


These Custom aluminium frame garden rooms do not include heating. We do sell pergola heaters here. However we can also integrate your own choice of heaters if you wish.
Integrated 360° degree LED lighting within the roof profile surrounds the to create a perfect outdoor setting day or night.
Heavy Duty Aluminium Frame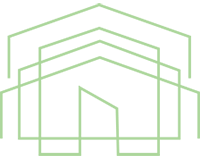 Our custom framework is heavy duty, light weight aluminium, ensuring maximum strength and longevity. The external parts are also powder-coated in a colour of your choice, making it a stylish addition to your property.