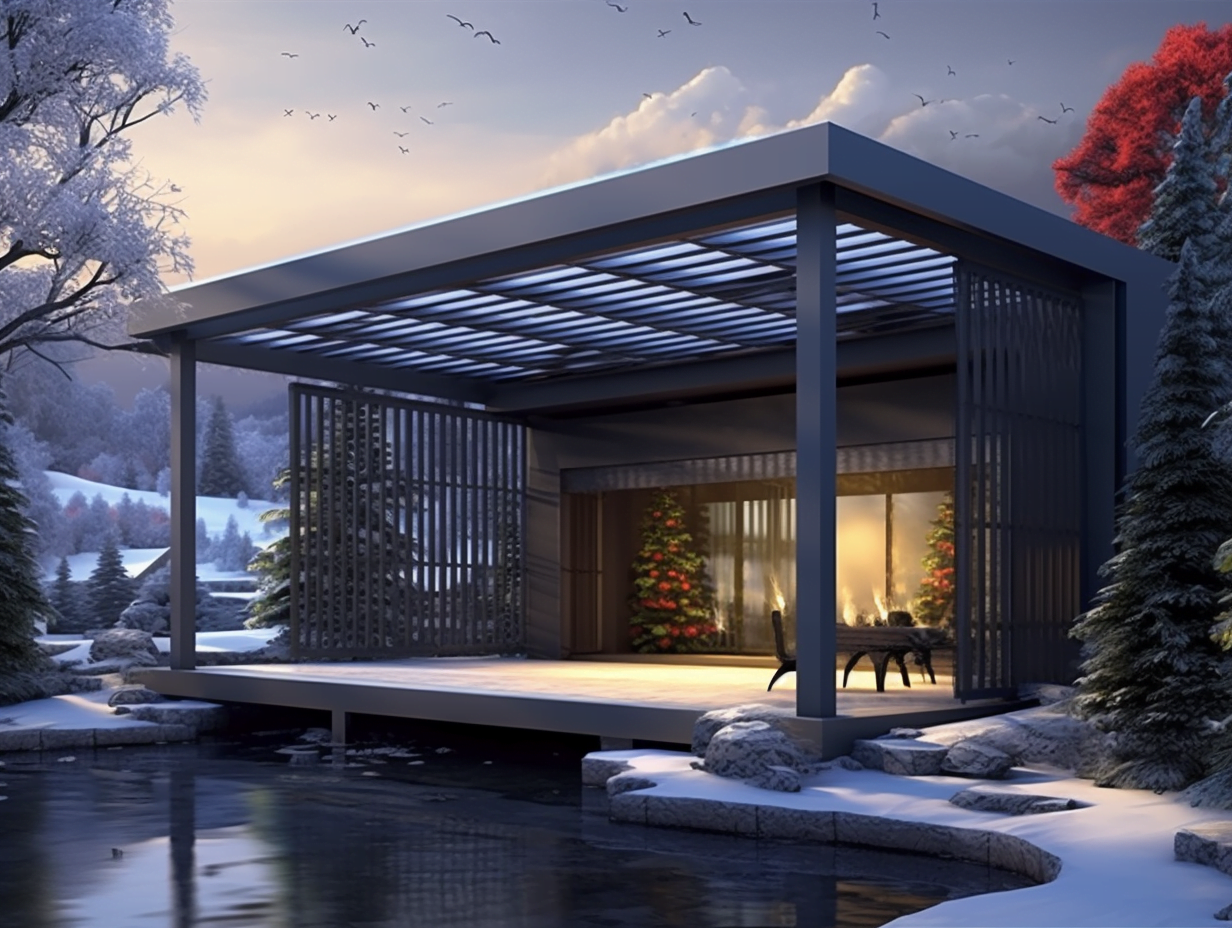 Enhancing Your Home with a Custom Bioclimatic Aluminium Pergola
Hello, fellow homeowners! Today, I want to talk to you about a fantastic addition to your home that not only transforms your outdoor space but also adds value and style: custom-built bioclimatic aluminium pergolas. These innovative structures provide shade, shelter, and a sense of connection with nature, allowing you to fully enjoy your outdoor spaces year-round. I've had the pleasure of experiencing the benefits of a custom pergola in my own home, and I'm excited to share seven practical tips on customizing bioclimatic aluminium pergolas for your unique needs.
Size Matters – Tailor It to Your Space
When it comes to customizing your pergola, the first thing to consider is the size. Think about how you plan to use your outdoor space. Do you envision cosy dinners for two or grand gatherings with friends and family?
Your pergola's size should comfortably accommodate your outdoor lifestyle while fitting seamlessly into your existing space.
Unlike off-the-shelf options that come in standard sizes, custom pergolas seamlessly integrate with your existing outdoor layout, making the most of every inch.
Choose Your Louvre Orientation Wisely

The louvres are the adjustable slats that make bioclimatic pergolas so versatile. They can be oriented to control sunlight and ventilation. For maximum shade during the scorching summer months, consider horizontal louvres that block the sun's rays. On the other hand, if you prefer a balance of sun and shade, opt for a more open, angled louvre configuration. Your custom pergola can be designed to provide the perfect balance.
Embrace Smart Technology
Incorporating smart technology into your pergola design is a game-changer. With motorized louvres and integrated sensors, you can control the elements effortlessly. Adjust the louvres to let in more sunlight or close them to stay dry during a sudden rain shower. Invest in a custom pergola that offers the latest in smart home technology for a truly modern outdoor experience.
Colour Your World
Don't settle for ordinary when it comes to colour. A custom bioclimatic aluminium pergola offers a wide range of finishes and colours to match your home's aesthetic. Whether you prefer the timeless elegance of classic white or want to make a bold statement with a vibrant hue, the choice is yours. Coordinate with your home's exterior or let your pergola stand out as a striking focal point.
Accessorize for Comfort
Your pergola is more than just a structure; it's an extension of your living space. Enhance its functionality and comfort with a range of accessories. Consider integrated LED lighting for cosy evenings, outdoor heaters for year-round use, or even a built-in sound system to set the mood for your gatherings. Customizing your pergola with these features ensures it becomes a true oasis.
Privacy Matters
Privacy is a precious commodity, especially when enjoying the outdoors. Custom pergolas can be designed with privacy walls, curtains, or louvered screens to shield you from unwanted eyes. In contrast, off-the-shelf models may lack these options, leaving you feeling exposed. With customization, you can create a tranquil and secluded retreat where you can relax and unwind without the distractions of the outside world.
Maintenance-Free Durability
One of the standout benefits of custom bioclimatic aluminium pergolas is their durability. Crafted from high-quality materials, these custom structures are built to withstand the test of time with minimal maintenance. Unlike off-the-shelf options, which may vary in terms of material quality and longevity, a custom pergola guarantees longevity and resistance to rust and corrosion. This means less time spent on upkeep and more time enjoying your outdoor haven.
In summary, choosing a custom bioclimatic aluminium pergola offers an array of benefits that far surpass what off-the-shelf models can provide. Customization allows you to create a pergola that seamlessly integrates with your space, provides tailored comfort, and incorporates the latest in smart technology. It's an investment in your outdoor lifestyle that pays dividends in convenience, style, and long-lasting durability. So, when it comes to enhancing your outdoor living experience, custom is undoubtedly the way to go.
So, why wait? Start planning your custom bioclimatic pergola project today, and let the benefits of outdoor living enhance your home and lifestyle. Your dream outdoor space is just a design away!