Custom Steel Frame Garage
Are you tired of your car being exposed to the elements and the constant worry of theft or vandalism? Look no further than our custom-made steel-frame garage. The Ultimate security solution to protect your car at an affordable price
Includes LED roof lighting as standard.
Available in 3 sizes, all 2.7m high.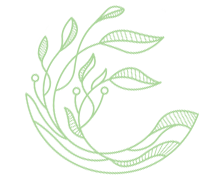 Why Buy a Custom Steel Frame Garage?
Not only is it a cost-effective solution, but it's also easy to install, making it a hassle-free addition to your property. With external walls made of composite material, you can choose from a variety of colours, ensuring it matches your home's aesthetic. The roof is designed with a reamed tin section, making it completely weather and storm-proof, providing peace of mind during even the toughest of conditions. Plus, we supply a gutter system and downpipes, ensuring that your care & property is protected from water damage.
Our steel framework provides the durability you need, while the internal walls and ceilings are sandwich type 100mm synthetic wool section board, offering maximum heat retention and noise insulation. Plus, the internal lighting can be LED downlighters or LED strip with RGB choice settings, providing both practical and aesthetic benefits.
Purchasing a custom-made steel-framed garage not only protects your car, but it also increases the value of your house and can lead to lower car insurance costs. Plus, with the added security, you're less likely to experience theft or vandalism.
Standard Size Available:
3.6m x 6.6m width 2.7m high
For all sizes of steel framed garages please contact us.
Delivery and Installation
Price excludes delivery and installation. This is available when you order and depends on your distance from our warehouse.
Our Custom Steel Frame Garages should be installed by an experienced builder.
 It is essential that the driveway area/base is 100% level.
Custom Steel Frame Garage Features

There are a number of options for the steel frame garage roof. The standard roof is as seen in the pictures and is double insulated like the walls. This makes your steel frame garage warm in the winter and cool in the summer.
Insulated Walls and Ceiling 

The internal walls and ceiling are made of a sandwich-type 100mm synthetic wool section board, providing maximum heat retention and noise insulation.
Integrated Rainwater System


All 0ur custom steel frame garages come with an innovative rainwater drainage system that deals with heavy rainfall offering protection in all weathers. This discreet internal drainage system allows water from the roof to exit via the base of the vertical posts. No unsightly gutters.

These Custom steel frame garage does not include heating. We do sell pergola heaters here. However we can also integrate your own choice of heaters if you wish.
Integrated 360° degree LED lighting within the roof profile surrounds the to create a perfect outdoor setting day or night.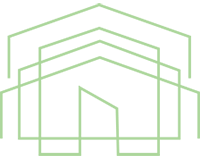 Our custom garage's steel framework is galvanized, ensuring maximum strength and longevity. The external parts are also powder-coated in a colour of your choice, making it a stylish addition to your property.